Czech Republic ETIAS requirements for I kiribati Citizens
Documentation
An ETIAS authorisation will be required for every I kiribati citizen for short-stay period in Czech Republic starting from 2023.
Documents
A valid passport is required to enter the Czech Republic. All tourists entering the country territory from another (Schengen area member) are exempted from presenting their passports to Czech authorities. In this case, a national identity card is the only document needed.
The passport and other travel documents accepted for entry must be valid for a minimum of 3 months beyond the period of intended stay.All the Passports (or equivalent travel documents) issued more than ten years before the date of travel, may not be accepted.
Visa
A Schengen visa is mandatory for all nationals of Kiribati who stay in the country for a period greater than 90 days.
For short stay visits (less than 90 days within a period of 180 days), the visitors are exempted from obtaining a valid Schengen visa.
An ETIAS authorisation will become a mandatory requirement for every Kiribatin citizen starting from 2021.
ETIAS will have a validity of five years, and it can be used for an unlimited number of entries.
Custom Regulations
Czech custom regulates and blocks the importing of several dangerous items such as weapons (the traveler must hold a valid European Firearm Pass), legal and illegal drugs.
Goods can be imported into Czech territory following the mandatory limits regulated by the government:

If arriving from a non-EU country:
Tobacco:Cigarettes (200) / cigarillos (100) /cigars (50) /smoking tobacco (250g);
Alcohol: Still table wine (2L), spirits (1L) / fortified wine (2L);
Perfume:Perfume (60 mL), eau de toilette (250 mL)
If arriving from an EU Member State:
Tobacco: Cigarettes (800) / cigarillos (400) /cigars (200) / smoking tobacco (1kg);
Alcohol:Spirits (10L) /fortified wine (20L) / wine 90L, beer (110L)
Currency Restriction
Money Amounts of over €10,000 (or equivalent in foreign currencies) in cash or travelers' cheques must be declared at the point of entry or exit of the EU.Visitors entering the Czech Republic with a one-way ticket and not having sufficient funds to purchase a return ticket might be refused to enter.
Minors
Children aged up to 15 years old are exempt from holding a passport if traveling with companions (parents, grandparents or guardian) if:

Children have the same nationality as the companion
children's names are registered in the passport of the companion.
Medical Information
Routine Vaccines
Hepatitis A
Hepatitis B
Rabies
About Czech Republic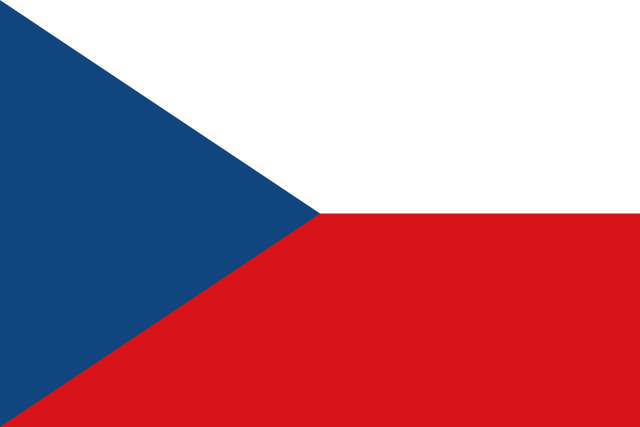 Area:
78,866 KM2
Capital:
Prague
Currency:
Koruna (CZK)
Timezone:
UTC/GMT +1 hour
Languages:
Czech 95.4%;
Slovak 1.6%;
Other 3%;
Population:
10,476,000
Calling Code:
+420
Power Sockets: