ETIAS Croatia
Country Overview
Croatia joined the EU in 2007 and it is currently in the process to become a member of the Schengen Area as well. Despite the fact that the Schengen agreement has not been subscribed yet, Croatia already shares immigration policies with the other EU and Schengen Area countries.
Croatian Prime Minister Plenkovic expressed satisfaction for the adoption of Croatian proposal to introduce new regulation and controls of travelers entering the Schengen Area.
In particular, Croatian authorities appreciated the introduction of the European Travel Information and Authorisation System (ETIAS), an online travel authorisation that will make identification of traveler more streamline and direct.

Starting from 2021 all travelers above 18 years old will be able to apply online for the permission to travel to Croatia. The online application cost is €7 and once the authorisation is approved it will last for five years. The authorisation will also allow travelers from visa-exempted countries to travel in other Countries part of the Schengen Area without requiring any other travel documents. Although the online authorisation is valid for five years, the maximum duration of stay in the EU is 90 days in a consecutive period of 180 days. If the traveler plans to have a longer stay in the Schengen area, a visa is required.
Tourism
Croatia is one of the destinations of many Mediterranean cruise routes with the famous harbor of Dubrovnik. The city's old town is surrounded by gigantic walls that were built in the 16th century with many Gothic and Renaissance buildings. The inland national Zagreb is also a touristic destination that is full of churches, squares, palaces and colorful roof tiles. The city is famous for its distinctive Austro-Hungarian architecture. Other famous cities in Croatia are name Zadar, Split, Istria, Plitvice and the islands.
About Croatia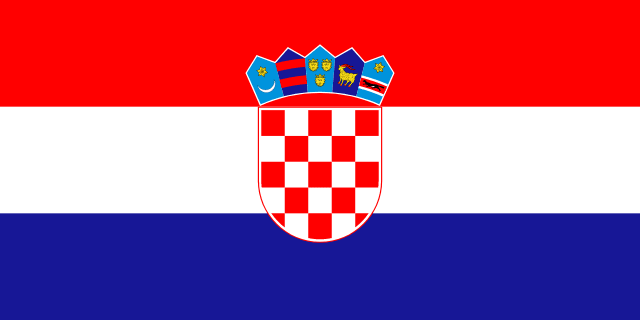 Area:
56,542 KM2
Capital:
Zagreb
Currency:
Kuna (HRK)
Timezone:
UTC/GMT +1 hour
Languages:
Croatian 95.6%;
Serbian 1.2%;
Other 3%;
Unspecified 0.2%;
Population:
4,491,000
Calling Code:
+385
Power Sockets:
C European 2-pin
F Schuko plug