ETIAS Cyprus
Country Overview
Cyprus was one of the countries that joined the EU in 2004 during its enlargement and it's currently in the process to become a member of Schengen Area Agreement as well.
Despite the fact that the Schengen agreement has not been subscribed yet, Cyprus already shares immigration policies with the other EU countries. The particular geographical location of the island sets Cypriot government in the frontline against the uncontrolled immigration in the Schengen Area, and more in general, in the European Union.

Entry-Exit system and ETIAS (European Travel Information and Authorisation System) are the two legislative tools that will change the way to travel in Europe in the next years. Although their aim is similar, ETIAS will be focused mostly on short-term journeys.

Starting from 2021 all travelers above 18 years old will be able to apply online for the permission to travel to Cyprus. The online application cost is €7 and once the authorisation is approved it will last for five years. The authorisation will also allow travelers from visa-exempted countries to travel in other Countries part of the Schengen Area without requiring any other travel documents. Although the online authorisation is valid for five years, the maximum duration of stay in the EU is 90 days in a consecutive period of 180 days. If the traveler plans to have a longer stay in the Schengen area, a visa is required.
Tourism
Beautiful beaches, turquoise crystal color of the sea water and the hiking trails on Avakas Gorge make Cyprus a famous destination to many beach lovers. Historically, the island was always in disputes between powerful influences of many rulers such as Byzantine, Venetian, Greek and Turkish. This rich history results in the beautiful architecture that Cyprus inherited nowadays with churches, castles and palaces. Nacosia, the capital is home the famous Cathedral St. Sophia, Leventis Gallery, Cyprus Museum and Famgusta Gate.
There are 2 distinctive parts of Cyprus: Turkish-Cyprus in the northeast and Greek-Cyprus in the southwest. The official Republic of Cyprus occupies the southern part of the island while the northern part belongs to Turkey. Coastal Paphos on the Greek side is the birthplace of the goddess of Beauty Aphrodites. This archaeological site is home to many ruins of palaces, tombs and villas. St Hilarion Castle in Kyrenia is the inspiration for design in the famous cartoon Snow White and the Seven Dwarfs. Other famous places include Akamas Peninsula, Ayia Napa and Protaras.
About Cyprus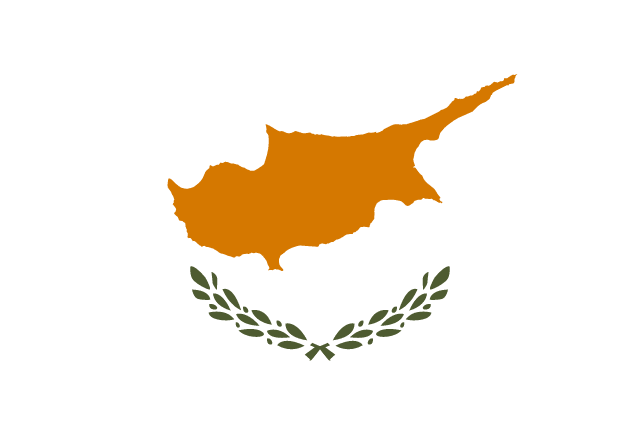 Area:
9,250 KM2
Capital:
Nicosia
Currency:
Euro (EUR)
Timezone:
UTC/GMT +2 hours
Languages:
Greek 80.9%;
Turkish 0.2%;
English 4.1%;
Romanian 2.9%;
Russian 2.5%;
Bulgarian 2.2%;
Arabic 1.2%;
Filippino 1.1%;
Other 4.3%;
Unspecified 0.6%;
Population:
1,102,677
Calling Code:
+357
Power Sockets: