ETIAS Czech Republic
Country Overview
The Czech Republic is one of the first Eastern European countries that were enlisted to the EU. Its membership started in 2004 and its Schengen Area membership followed three years later in 2007.
The Czech government supports the creation of modern systems able to identify and screen individuals entering the Schengen Area, and more in general, the European Union.

Entry-Exit system and ETIAS (European Travel Information and Authorisation System) are the two legislative tools that will change the way to travel in Europe in the next years. Although their aim is similar, ETIAS will be focused mostly on short-term journeys.

Starting from 2021 all travelers above 18 years old will be able to apply online for the permission to travel to the Czech Republic. The online application cost is €7 and once the authorisation is approved it will last for five years. The authorisation will also allow travelers from visa-exempted countries to travel in other Countries part of the Schengen Area without requiring any other travel documents. Although the online authorisation is valid for five years, the maximum duration of stay in the EU is 90 days in a consecutive period of 180 days. If the traveler plans to have a longer stay in the Schengen area, a visa is required.
Tourism
The 2 distinctive regions are Bohemia to the west and Moravia to the southeast. The Czech Republic is famous to be the most castle-rich country in Europe. There are more than 200 castles in the country. It is definitely an ideal destination for castle-lovers as Austria for mountain-lovers. Its Baroque, Renaissance and Gothic buildings are very well preserved. The most popular attractions include the Grand Prague Castle and the Statutes on Charles Bridge in the capital, State Castle of Český Krumlov in the south-western part or renowned mineral water spas in Karlovy Vary to the northwest. Home of The birthplace the world-famous beer Pilsner is in Plzeň, 95km south west from Prague. To the Southeast, the historical region of Moravia encompasses Brno and famous winemaking can be found in Znojmo only 56 km south of Brno.
The most interesting fact about the Czech is that they are known for being number one beer drinkers in the world especially the Bohemia in the west. On the other hand, the Moravians in the rural area are fond of the wine grown. The Czech delicacies include bramboračka (potato soup) and svíčková (dumpling-like).
The typical climate is temperate continental climate with warm summer and cloudy snowy, cold winter. Elevation and mountain distribution are the factors that vary the climate between regions. The coldest month is January and the warmest one is July. The widest fluctuation in temperature between day and night happens in April. Spring is the rainy season in the Czech Republic.
Dress to the weather: Always be prepared for rainy condition during spring and summer months with raincoat and umbrella. It is also advised to bring a sweater for cool evenings. For the winter, waterproof medium-heavy gear is advisable
About Czech Republic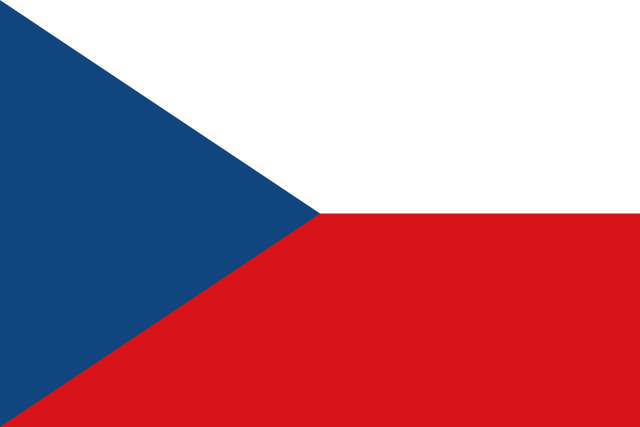 Area:
78,866 KM2
Capital:
Prague
Currency:
Koruna (CZK)
Timezone:
UTC/GMT +1 hour
Languages:
Czech 95.4%;
Slovak 1.6%;
Other 3%;
Population:
10,476,000
Calling Code:
+420
Power Sockets: