ETIAS Greece
Country Overview
Greece joined the European Union in late 1981 and became part of the Schengen Area in 2000.
The Country, for its location on the Aegean Sea always dealt with immigration, the media coverage of Syrian migrants crisis of 2016 put the Greek government on the world's spotlight, but the Greek effort on this topic started way before.
In July 2013, Under EU and UN tutelage, Greece set up"First Reception Services" to help refugees at the border, identify them and check their health status. Greece supports the EU initiative to create new systems able to regulate touristic and non-touristic inbound and outbound immigration in the Schengen Area, and more generally, in the European Union.

Entry-Exit system and ETIAS (European Travel Information and Authorisation System) are the two legislative tools that will change the way to travel in Europe in the next years. Although their aim is similar, ETIAS will be focused mostly on short-term journeys.

Starting from 2021 all travelers above 18 years old will be able to apply online for the permission to travel to Greece. The online application cost is €7 and once the authorisation is approved it will last for five years. The authorisation will also allow travelers from visa-exempted countries to travel in other Countries part of the Schengen Area without requiring any other travel documents. Although the online authorisation is valid for five years, the maximum duration of stay in the EU is 90 days in a consecutive period of 180 days. If the traveler plans to have a longer stay in the Schengen area, a visa is required.
Tourism
It is not exaggerated to say that Greece was the cultural cradle of mankind civilization. It was the birthplace the Olympic Games, democracy and many famous philosophers, scientists and poets.
Famous Ancient Greek figures are Socrates, Plato, Archimedes, Euclid, Pythagoras, Hippocrates, Aesop and Homer. Any of us is well aware that Greek mythology is prevalent in books, stories, artifacts and movies. The most famous attractions are the Parthenon temple in Athens, the white houses with blue roofs on Santorini islands, the Palace of Knossos on Crete Islands, Temple of Apollo in mainland Delphi or Olympia on the Peloponnese peninsula. Olympia where the first Olympic Games were held was recognized as a world heritage by UNESCO. Greek is also famous for its Mediterranean beaches.
The main ingredients of Greek cuisine are hearty produces of the Mediterranean area. Greek food staples are olives, tomatoes, feta cheese, fish, olive oil and lamb.
Greece's traditional cuisine features such staples as lamb, fish, feta cheese, tomatoes and olive oil.
Greece has Mediterranean climate. In this climatic zone, summers are usually hot and dry and winters are mild but wet. The coldest region is the Northern part while the south and small islands have milder winter. Snowfall is highly precipitated in high mountains. Summers can be very hot with temperature at time climbs up to 40°C especially in July and August. Thankfully, the wind from the northern part can bring the relief but it can be very windy at time.
Dress to the weather: wear absorbent and breathable clothes in the summer months and waterproof medium-weight clothes in the winter
About Greece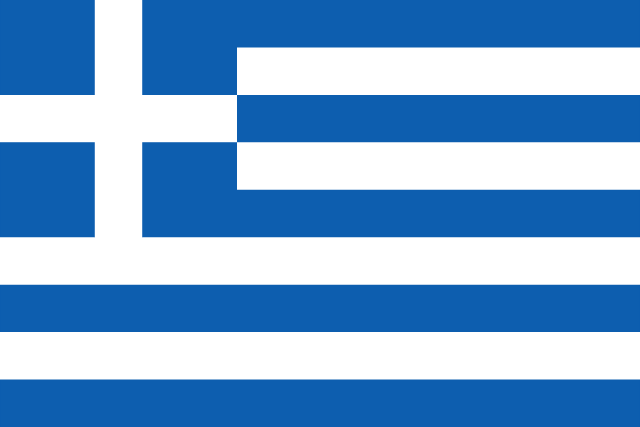 Area:
131,940 KM2
Capital:
Athens
Currency:
Euro (EUR)
Timezone:
UTC/GMT +2 hours
Languages:
Population:
11,000,000
Calling Code:
+30
Power Sockets:
C European 2-pin
E French 2-pin
F Schuko plug