ETIAS Liechtenstein
Country Overview
Together with Iceland, Norway and Switzerland, Liechtenstein is one of the four non-EU Schengen Member States since 2011.
The local government supports the creation of modern systems able to identify and screen individual entering the Schengen Area, and more in general, the European Union.

Entry-Exit system and ETIAS (European Travel Information and Authorisation System) are the two legislative tools that will change the way to travel in Europe in the next years. Although their aim is similar, ETIAS will be focused mostly on short-term journeys.

Starting from 2021 all travelers above 18 years old will be able to apply online for the permission to travel to Lichtenstein. The online application cost is €7 and once the authorisation is approved it will last for five years. The authorisation will also allow travelers from visa-exempted countries to travel in other Countries part of the Schengen Area without requiring any other travel documents. Although the online authorisation is valid for five years, the maximum duration of stay in the EU is 90 days in a consecutive period of 180 days. If the traveler plans to have a longer stay in the Schengen area, a visa is required.
Tourism
The capital Vaduz is home to the Royal family which resides in Vaduz Castle. It is the financial and cultural center of the country where there's a contemporary museum Kunstmuseum Liechtenstein. The nearby towns are vineyards that produce high quality wines. Liechtenstein is full of castles and Alpine villages. Other attractions are Burg Gutenberg castle museum, Nendeln and Schannwald Roman ruin villages or Schellenberg. Popular activities include skiing, hiking and cycling.
It is a small country in central Europe. The landscape of Liechtenstein is defined by the Alps on the east and the Rhine river on the west. The highest spot is Grauspitz in the south.
In terms of climate, Liechtenstein lies in temperate Alpine climate zone. Summers are relatively warm and wet while winter weather is mild. The coldest month is January with snowfall. July is the warmest month. Rainfall usually happens during summer.
Dress to the weather: Light to mid-weight clothes are suitable for summer. Heavy winter jackets are needed during winter. Always pack your raingear along all year round.
About Liechtenstein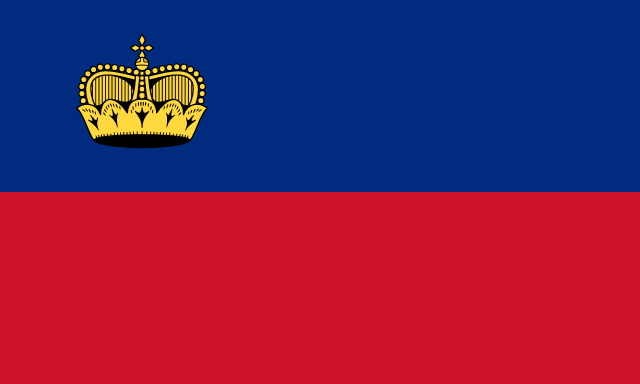 Area:
160 KM2
Capital:
Vaduz
Currency:
Franc (CHF)
Timezone:
UTC/GMT +1 hour
Languages:
German 94.5%;
Italian 1.1%;
Other 4.3%;
Population:
35,000
Calling Code:
+423
Power Sockets: