ETIAS Malta
Country Overview
Malta was one of the ten countries that join the EU in 2004. It became a member of Schengen Area in 2007.
The Country, for its location on the Mediterranean Sea always dealt with immigration, the media coverage of migrants crisis put the Maltese government on the world's spotlight. In July 2013, Under EU and UN tutelage, Malta set up"First Reception Services" to help refugees at the border, identify them and check their health status. Malta supports the EU initiative to create new systems able to regulate touristic and non-touristic inbound and outbound immigration in the Schengen Area, and more generally, in the European Union.

Entry-Exit system and ETIAS (European Travel Information and Authorisation System) are the two legislative tools that will change the way to travel in Europe in the next years. Although their aim is similar, ETIAS will be focused mostly on short-term journeys.

Starting from 2021 all travelers above 18 years old will be able to apply online for the permission to travel to Malta. The online application cost is €7 and once the authorisation is approved it will last for five years. The authorisation will also allow travelers from visa-exempted countries to travel in other Countries part of the Schengen Area without requiring any other travel documents. Although the online authorisation is valid for five years, the maximum duration of stay in the EU is 90 days in a consecutive period of 180 days. If the traveler plans to have a longer stay in the Schengen area, a visa is required.
Tourism
Malta is the destination of many cruise lines. It's where Europeans go to the indulge themselves with a beach vacation. During winter months, sea-bathing is still possible thanks to its mild winters. The islands were ruled by many rulers: Romans, Moors, French and British.The territorial history explains why most Maltese speak English. There are numerous fortresses and Megalithic temples. These temples built in more than 5000 years ago, make them the most famous attraction in Malta. It's even older than the pyramids in Egypt and the Great Wall in China. The capital of Malta is Valletta, one of the renowned destination for beach and nightlife vacations.
All the islands of Malta are located in the Mediterranean Sea, south of Italy. The country's climate is absolutely influenced by the Mediterranean Sea. It's a sunniest country in EU with hot and dry summer and very mild winter. At time, the winds. from the north blow to the islands to give the islands relieving breezes.
Dress to the weather: absorbent clothes such as cotton or linen are definitely suitable for Maltese weather. In the winter, wear warmer waterproof clothes.
Sea bathing is quite possible well in to the "winter" months, and the beach season can last until mid. to late October.
About Malta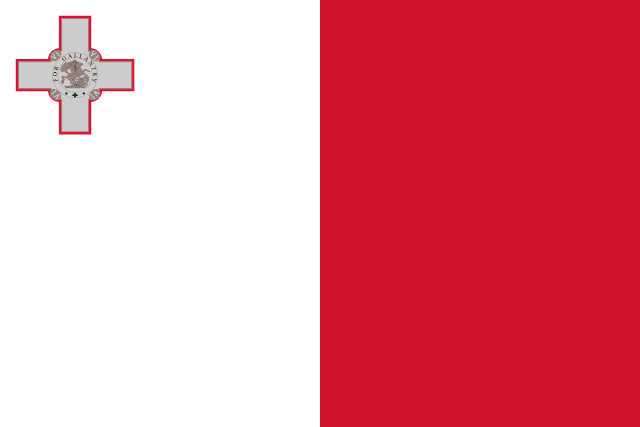 Area:
316 KM2
Capital:
Valletta
Currency:
Euro (EUR)
Timezone:
UTC/GMT +1 hour
Languages:
Maltese 90.1%;
English 6%;
Multilingual 3%;
Other 0.9%;
Population:
403,000
Calling Code:
+356
Power Sockets: