ETIAS Portugal
Country Overview
Portugal became a member of the EU in 1986 and one of the founding members of the Schengen Area (1995).
The Portuguese government supports the creation of modern systems able to identify and screen individuals entering the Schengen Area, and more in general, the European Union.

Entry-Exit system and ETIAS (European Travel Information and Authorisation System) are the two legislative tools that will change the way to travel in Europe in the next years. Although their aim is similar, ETIAS will be focused mostly on short-term journeys.

Starting from 2021 all travelers above 18 years old will be able to apply online for the permission to travel to Portugal. The online application cost is €7 and once the authorisation is approved it will last for five years. The authorisation will also allow travelers from visa-exempted countries to travel in other Countries part of the Schengen Area without requiring any other travel documents. Although the online authorisation is valid for five years, the maximum duration of stay in the EU is 90 days in a consecutive period of 180 days. If the traveler plans to have a longer stay in the Schengen area, a visa is required.
Tourism
Portugal is famous for the beaches, food and football. Not so many know that historically Portugal is one of the oldest countries in Europe. It borders remained relatively unchanged since 13th century. The country is the world's producer of cork especially in Algarve. Lisbon, the national capital, is a city by the coast yet its landscape is hilly. Famous attractions in Lisbon include São Jorge Castle, Tagus Estuary and National Azulejo Museum. Other famous places are Porto in the north, Alentjon in the south and the stunning beaches of Algarve. It's also worthwhile to include in the list the islands Azores and Madeira.
Portugal is the westernmost country of the EU with only one border with Spain the East. The landscape of Portugal varies from north to south and from west to east. One third of the nation in the northern region is covered by mountains and hills. Further to the south, the land slopes to rolling hills. To the west, the topography becomes flatter especially along the Atlantic Ocean Coastline. Portugal also claims the 2 archipelagos Madeira and Azores.
In terms of climate, Portugal is influenced by warm temperate Mediterranean climate. Winters are relatively wet. The conditions in the summer is very pleasant with refreshing breezes from the ocean and sunlight last longer during this period as well.
Dress to the weather: Wear light absorbent material clothes during the summer and medium jacket during winter. Always bring with you a raincoat and a sweater especially at night.
About Portugal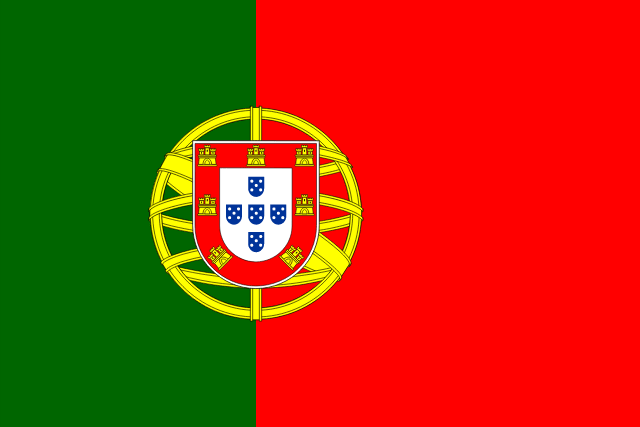 Area:
92,391 KM2
Capital:
Lisbon
Currency:
Euro (EUR)
Timezone:
UTC/GMT +0 hours
Languages:
Population:
10,676,000
Calling Code:
+351
Power Sockets:
C European 2-pin
F Schuko plug