ETIAS Vatican City State
Country Overview
Like San Marino and Monaco, the Vatican City has open borders with Schengen Area.

Entry-Exit system and ETIAS (European Travel Information and Authorisation System) are the two legislative tools that will change the way to travel in Europe in the next years. Although their aim is similar, ETIAS will be focused mostly on short-term journeys.

Starting from 2021 all travelers above 18 years old will be able to apply online for the permission to travel to the Vatican City. The online application cost is €7 and once the authorisation is approved it will last for five years. The authorisation will also allow travelers from visa-exempted countries to travel in other Countries part of the Schengen Area without requiring any other travel documents. Although the online authorisation is valid for five years, the maximum duration of stay in the EU is 90 days in a consecutive period of 180 days. If the traveler plans to have a longer stay in the Schengen area, a visa is required.
Tourism
The State of the Vatican City is located inside Rome – the capital of Italy. It's an ecclesiastical state. Vatican City is the world's smallest independent state. The entire city is surrounded by Medieval and Renaissance walls with the open gate the southeast to St. Peter's square.
Functioning as fully independent nation, Vatican has its own post office, banking system, telephone system and radio station. Other than being Holy See, the city is well-known for its well-trained Swiss Guard who was hired as a mercenary force back then. The Vatican church itself is the treasure of paintings, sculptures and architecture. On average, there 5 million people visiting Vatican every year. It is the Holy Land to many Catholic pilgrims.
About Vatican City State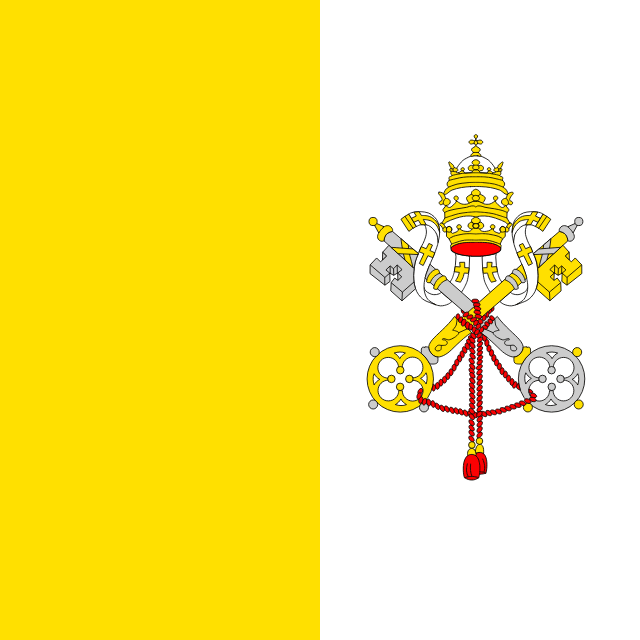 Area:
0 KM2
Capital:
Vatican City
Currency:
Euro (EUR)
Timezone:
UTC/GMT +1 hour
Languages:
Population:
921
Calling Code:
+379
Power Sockets:
C European 2-pin
L Italian 3-pin